During the COVID-19 pandemic, a broad range of industries and workers have been named the "Frontline Workers" of this world crisis. They have helped citizens all over, whether this be medically, emotionally, or physically on a daily basis since March 2020. These workers range from healthcare workers and law enforcement to cashiers in grocery stores and delivery drivers. While they come from different work backgrounds and industries, they have all come together to serve the nation during these trying and uncertain times. We could not thank them enough for all the hard work, dedication, and bravery they have exhibited during this pandemic and therefore, we decided it was time to give back.
Fontenelle and Goodreau Insurance, LLC choose to come together as a team and support one of the important group of frontline workers during this pandemic: The local nurses at Ochsner Hospital. These nurses have been through months of caring for COVID-19 patients, all while worrying about the health of their selves, family and friends. Many of these nurses specialize in different areas, but have been forced to quickly learn and acquire the new skills of taking care of the COVID-19 patients. Morning donuts were provided for the Transplant Step-Down Unit of Ochsner main campus on May 9th to show our appreciation for all these nurses have done and will continue to do during the COVID-19 pandemic.
While numbers for the state of Louisiana and country seem to be on a decline, it is still very important we minimize the spread. The 3 ways we can do this are: Practice social distancing (6 ft apart). Wear a mask, wash your hands and avoid touching your face. If you are feeling sick, monitor your symptoms daily and most importantly, STAY HOME. Together, we can beat COVID-19!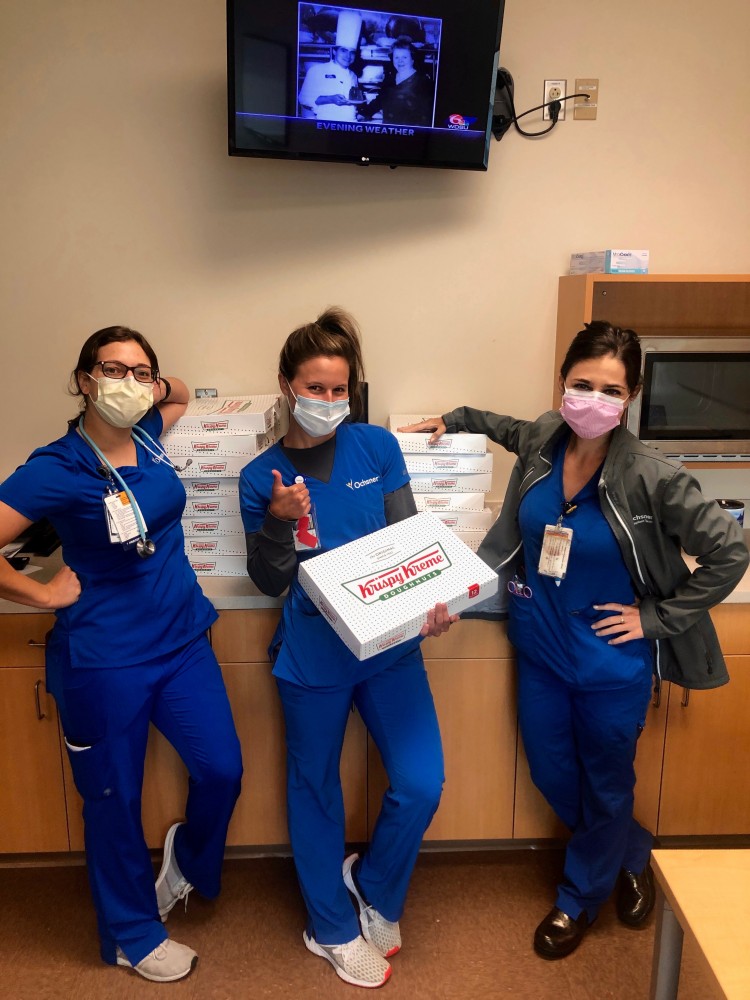 - Fontenelle and Goodreau Insurance, LLC